BroBoxClub - I liked this one, but a little too much emphasis on caffeine and/or the full size items you could buy after trying were overpriced.
However, box itself was really good! It's normally $15 a month, shipping included - I paid $6.45 for my first box, and inside there was a code for a survey that will give me my next box for $11 shipped. (This one is not a subscription; you get to see the box, choose to order it or not each month. If you forget, you don't get charged or get the box.)
That was a nice perk! Got a full size protein brownie (a littl

e teeny bit chalky, but not bad; however carb to protein ratio was no bueno). Some b12+caffeine aerosols (QQ!). "dude wipes" still have me laughing, but they are pretty neat. Waterless shaving gel! And TurboTruffles, which are caffeinated chocolate (4 flavors, I think). Also a nice bonus, a heavy steel multi tool that fits into a credit card sleeve (really cool but watch out for the knife edge!).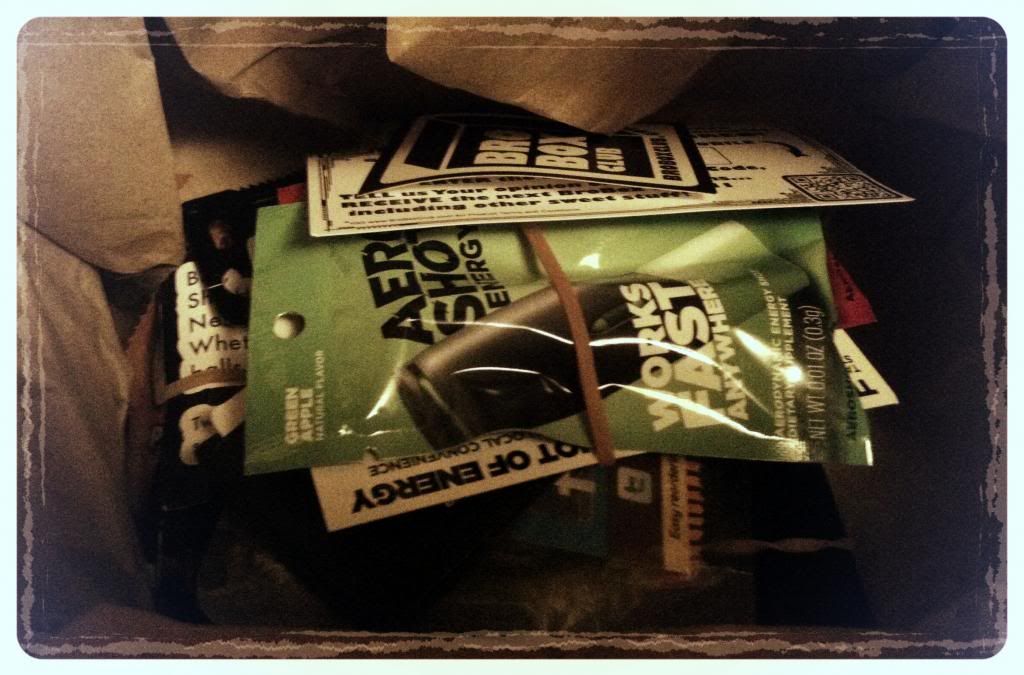 Verdict: A. Especially if they keep the codes coming to put it at $11 per box. I was impressed at the multiple full size items and the quality extra (the multi tool).
Current coupon is GOBROGO to get $8 off your first box. Check them out at BroBoxClub.