This definitely qualifies as a Bag of Awesome!
Imagine my surprise when this box came this morning, shipped super quickly. Inside was this: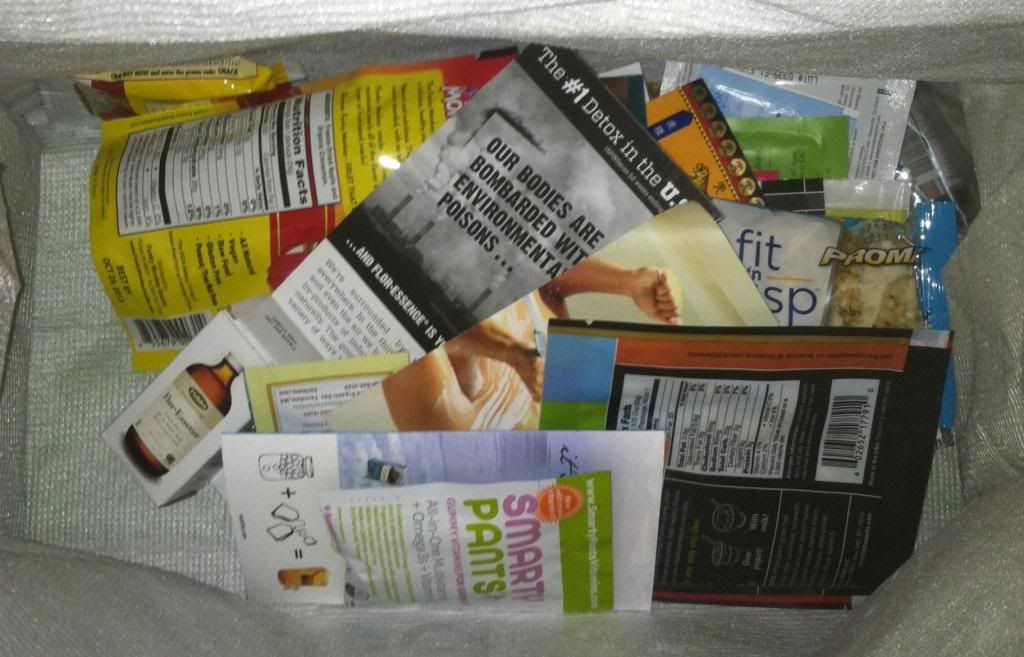 It took a good ten minutes to lay everything out to try to get a decent picture. There was SO MUCH awesomeness in this bag of awesome! Over 50 samples, deluxe samples, and even several full size freebies! We already ate the "SmartyPants Gummy vitamins For Adults" - and I am so ordering these. They're freaking candy! Really good tasting candy, even. I'd have no clue they were vitamins at all if someone didn't tell me. I'm going to get some, for sure. I can't wait to try some of the other awesome in here.
It's still available on the site, so I highly recommend getting it!
*edit -
I didn't lay anything out to help with sense of scale, but that's a *full size* bag of granola and 3 serving size bag of Funny Monkey. The bag is a good 18" by 18" reusable bag. Even the stuff that looks tiny, like the little green tube, is actually about 4" tall. These are not itty bitty samples at all.
Additionally, I've updated the site with reviews of
BeautyBox5
,
Birchbox
, and
ConsciousBox
. Check it out!